Elevate Your Business Meetings with Seamless Connectivity and Productivity
Meeting and presentasion are two inevitable things in doing business, successful projects start with presentations, meeting and good collaboration, however some obstacles may occur during those important business meetings, presentation supporting tools are essential for the success of a presentation. Ice board interactive flat panel can answer all your needs to overcome the failure of a presentation caused by inadequate tools.
With ICE Board, displaying material can be done wirelessly and easily from android operating system, windows, macOS, and iOS. With the integration of ice board and video conference software distance is no longer a problem, we can easily work collaboratively and share ideas wherever we are.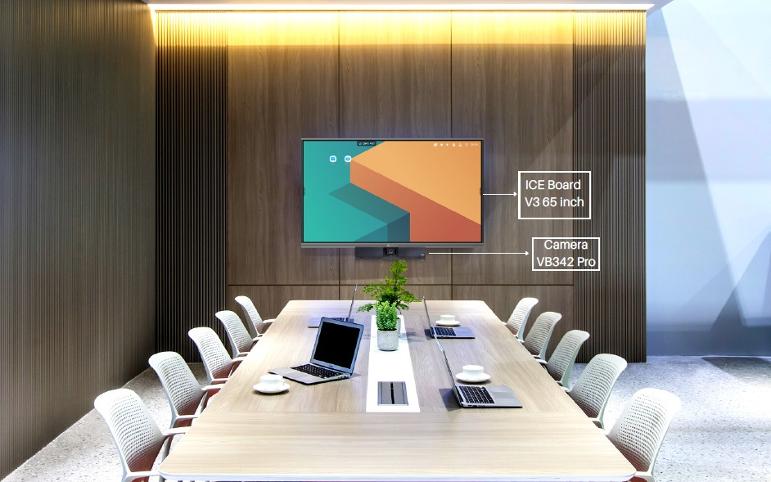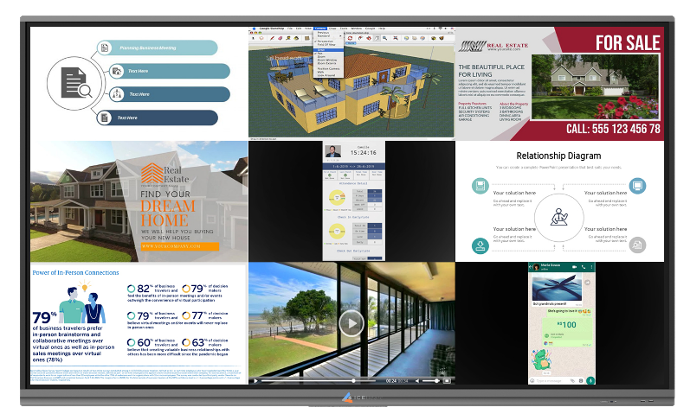 Bytello Share Software is a revolutionary application designed to enhance collaboration and productivity on the ICE Board V Series interactive flat panel. This powerful software enables users to mirror up to nine screens simultaneously onto the panel, fostering seamless content sharing and interactive engagement during meetings, presentations, and collaborative sessions. Let's delve into the features and benefits of Bytello Share Software.
Simultaneous App Mirroring
Easy and Intuitive Setup
Dynamic Content Sharing
Multi-Device Compatibility
Enhanced Collaboration and Interaction
Scalability and Flexibility
The video conference software integrated into ICE Board V Series enhances collaboration and communication in virtual meetings. With its high-quality video and audio, multi-party conferencing, screen and content sharing, interactive whiteboarding, chat and messaging, and recording capabilities, the software empowers teams to connect and collaborate effectively regardless of their physical locations.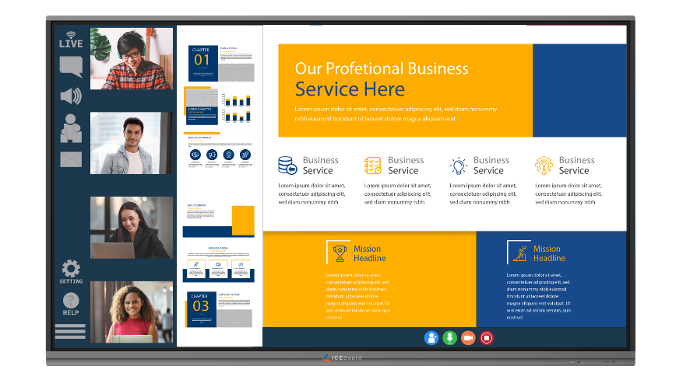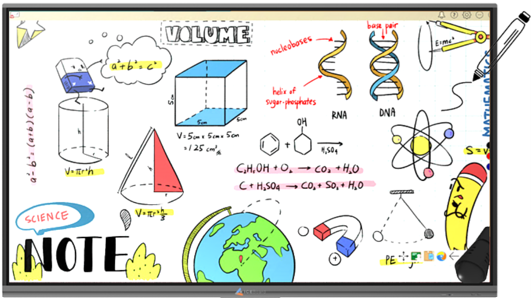 Make communications more interactive & easier on unlimited canvas.
Write, annotate, and draw with accurate touch and smooth writing experience.


Introducing ICE Board V Series: Revolutionizing Business Collaboration and Productivity

ICE Board V Series is an advanced interactive flat panel designed to enhance collaboration and productivity in business environments. With its exceptional features and dedicated software suite, it transforms traditional meetings into dynamic and interactive experiences. Let's delve into the powerful software offerings of ICE Board V Series.

Note Whiteboard Software:
ICE Board V Series comes equipped with cutting-edge Note Whiteboard Software, specifically designed for digital whiteboarding. This powerful software provides a virtual canvas for users to create, annotate, and share ideas seamlessly. With a wide array of tools, shapes, and colors, the Note Whiteboard Software empowers teams to visualize concepts, brainstorm, and collaborate effectively during meetings.

Capture Software for Recordings:
ICE Board V Series includes Capture Software, a remarkable tool for recording meetings, presentations, and discussions. With this feature, users can easily capture the content displayed on the panel, including annotations and interactions, and save them for future reference. The Capture Software ensures that no valuable information or ideas are lost, promoting effective knowledge sharing and enabling efficient review and analysis.

Connect Software for Mobile Control:
ICE Board V Series introduces Connect Software, a user-friendly application that enables seamless control of PowerPoint presentations using a mobile phone. With Connect Software, presenters can wirelessly navigate through slides, highlight important points, and control the presentation flow, all from the convenience of their mobile device. This feature eliminates the need for additional remote controls or physical interaction with the panel, providing a smooth and uninterrupted presentation experience.

ICE Board V Series, with its Note Whiteboard Software, Capture Software, and Connect Software, empowers businesses with innovative tools for digital whiteboarding, recording, and mobile control. These software offerings optimize collaboration, streamline content sharing, and enhance the overall efficiency of business meetings and presentations.

OPS (Open Pluggable Specification) for Interactive Flat Panel ICE Board V Series


The ICE Board V Series interactive flat panel is designed to provide seamless integration and expandability for various computing needs. To enhance its versatility and functionality, the ICE Board V Series incorporates OPS (Open Pluggable Specification), a standardized technology that enables the integration of compatible OPS devices into the interactive flat panel. Let's explore how OPS enhances the capabilities of ICE Board V Series.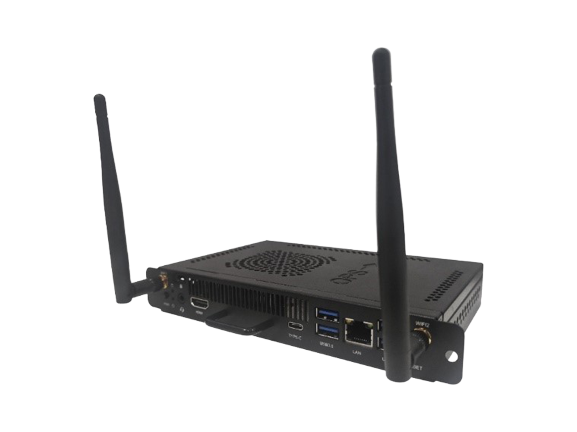 ICE Board V Series Product Specification